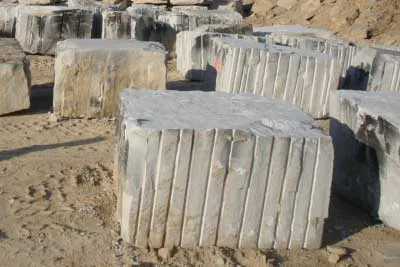 Mining sandstone that has been in place for millions of years can be difficult and challenging work, but we thrive on the opportunity to unearth some of the most magestic and amazing patterns and designs that Mother Nature has ever produced. Each and every sandstone block that is mined from our quarry is carefully inspected for quality purposes. Our sandstone block have continually lived up to some of the most stringent quality specifications, such as the specific requirements of the petroleum industry for core flooding experiments.
Our sandstone slabs typicallcome in sizes of four to six feet wide and four to six feet long. Longer sizes are available for special orders. Thicknesses range from two to twelve inches. Custom requests will always be considered.
Our premium sandstone from the berea formation has been used to create sandstone tables that are truly unique and a beautiful addition to any outdoor living space.
Our premium sandstone coping has been used for pools and gardens! We are able to produce this coping from our buff, grey, or variegated sandstone varieties.